Become a game-changer within OT/IT strategy and projects
Become a long term business partner valued for our knowledge and service
ProjectBinder designs and implements solutions that fit the customer's specific needs and strategy
ProjectBinderco-creates solutions within our field of expertise and industry standards
ProjectBinder follows best practices within tested technology and uses this knowledge to deliver cutting edge solutions
There is a focus on creating and maintaining momentum with a passion for the solution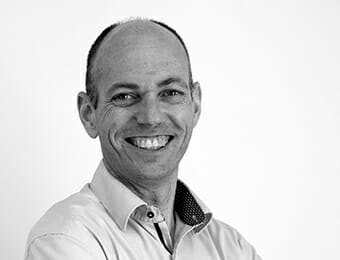 Martin Petersen
CEO Region Nordic
Our diligent and dedicated GM Nordic draws upon a wealth of experience obtained over more than 16 years in international management, project management, sales and operations within IT and automation. Martin bridges the gap between management interests and the technical community: his professional background includes practical training as an engineer, while he also holds a degree in Engineering Business Administration (EBA).
With a keen eye for getting to the core of matters, Martin masters the art of keeping simplicity at the fore, even in complex matters. Through flawless execution and strong integrity, he and his team deliver high-quality results. With many years of experience working in an international environment, Martin always maintains a positive attitude and embraces change and cross-cultural work environments.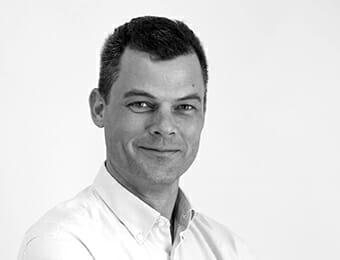 Morten Clarck Sørensen
CEO Region South
With a career spanning 16 years in engineering and consultancy companies, Morten has developed knowledge and experience that allows him to bring a professional edge and in-depth understanding of clients' needs. He has been involved in every aspect of sales and operations, aspiring to and succeeding in achieving high-level growth.
His academic track record, especially an MBA in Technology, Management and Organization, combined with his background in engineering has aided his understanding of how to progress in markets from an industry perspective. His keen interest in the life sciences industry, his passion for cutting-edge technology and his strong service ethos has allowed him to build an excellent network of contacts and become an advisor within the industry.
Sara Griffiths
Project Director
Sara is an IT professional with more than 10 years of experience working in the IT industry, as well as experienced in the pharmaceutical industry. Sara is a senior consultant and works primarily in project management within manufacturing IT.
She has a thorough knowledge of leading international projects to implement standard and centralised IT solutions for Novo Nordisk, among other companies.
Sara is efficient and agile and focuses on both short- and long-term strategies. Her keen interest and skills in stakeholder and change management mean technical solutions can be understood by everyone.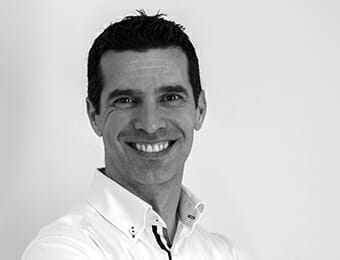 Pau Ruiz
Finance & HR Director
Pau is a lawyer with a bachelor's degree in Economics. With over 15 years of experience in different sectors such as banking, legal advice and public administration, Pau manages the organisation's human resources. He is highly skilled in budgeting, business and strategic planning, and accounting.
Carolina Bueno
Head of Marketing & Communication
Carolina holds a degree in Journalism and has more than 15 years of professional experience in the world of communication. A large part of her career has been in television, first as a reporter and later as a news anchor. She has also worked in written media and as a scriptwriter for several radio programmes. After studying online marketing and communication, she worked for several start-up companies. At ProjectBinder, she is responsible for the marketing and communication department, managing the company's corporate image and the design and production of written and audiovisual content.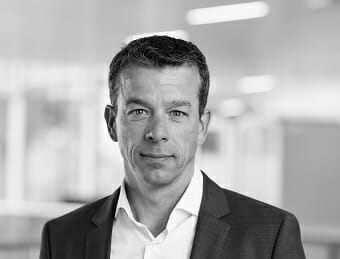 David is an experienced director in the MES area with a proven track record working in the pharmaceutical industry. He is skilled in people management, business process, IT service management, IT strategy, project portfolio management and outsourcing. At ProjectBinder, David heads the development of the MES/Analytics and Serialisation team. He is based in the Station North but his job in MES competencies is also carried out in the Station South, Spain.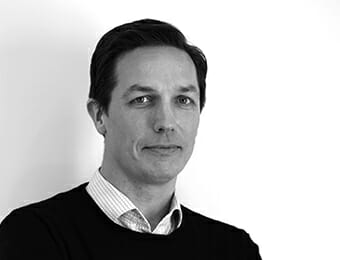 Erik Lauridsen
IT & Network Infrastructure Architect
Erik is an IT architect with more than 20 years of experience within the IT industry. Erik is adept at designing and working with clients to achieve solid and secure solutions within manufacturing IT. In recent years, he has played a leading role in a large-scale, complex and international project within a pharmaceutical company. Erik's primary field of competence is the network and IT infrastructure with solutions that provide increased IT security, connectivity and manageability.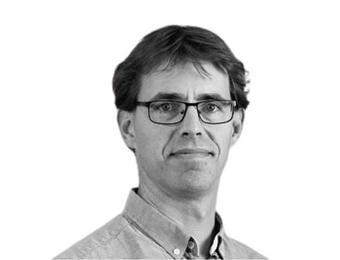 Stephen Mueller
Senior Development Engineer
Stephen is responsible for the development and implementation of OT and IT solutions for our customers. This includes guidance and solution building with customers, site installation of automation and IT solutions, documentation and support. He has 16 years of specification, design and commissioning experience with safety instrumented systems and automation systems, both offshore and onshore, including over 13 years of systems integration experience. He has further experience in the pharmaceutical GMP field, working with IT solutions, IT security and machinery automation. He is a certified TÜV Functional Safety Engineer.
Charlotte Joost
Sr. Project Manager
Charlotte holds more than 20 years of experience from the pharma industry, the last years as Project Manager in various manufacturing and business areas of aseptic pharmaceutical production. With this experience, she has an ability to analyze business viability and dependencies internally and externally in OT/IT implementation or improvement projects also adding a high level of stakeholder management during the process. At ProjectBinder she joins the team as Senior Project Manager.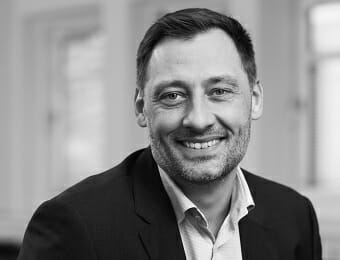 Poul Kristensen
Head of OEM
As an engineer, Poul has nearly 20 years of experience in industrial automation and digitalisation. He is an expert in strategic sales and business development in the Nordic market, and his aim is to facilitate the digital journey for machine builders (OEM), making them more efficient, competitive and ready for the next era.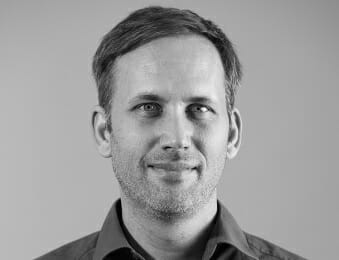 Constantin Corrientes
Sr IT & Security Engineer
Constantin is an IT and security engineer with over 19 years of international experience in diverse service, retail and healthcare settings, working with a multitude of different networking and information systems. He has profound knowledge of IT security applications, standards and policies, as well as augmented and virtual environments.
Henrik Grønvold Jensen
Business Developer & Sr. PM
Henrik comes with more than 20 years of international leadership experience working in the supply of applications to the heavy industry and power sector. For many years Henrik has used and developed his skill set within international leadership and people management, as shown by his successful management of a full global setup covering sales, proposals, supply chain, project management, field services, warranty and technical service/support.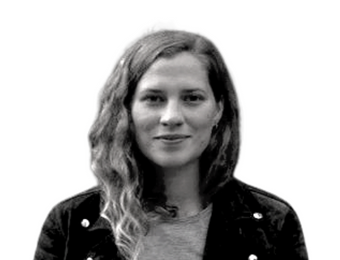 Matie Bach Søgaard
MES Analyst
Matie holds a BA in Media Studies and a Creative Leadership education from Kaospilot. Kaospilot fosters new creative solutions to solve the complex challenges of the future and new ways of collaboration instead of old inflexible structures.
Besides that, she has worked as a Project Manager at festivals and in the movie industry and later on with visual- and process facilitation through her own company. She is a member of the MES team and helps build new innovative solutions and deploy them to our customers.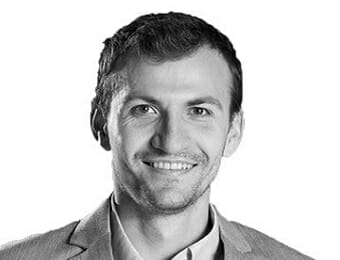 Stefanos Amoutzidis
PM & Compliance Specialist
Stefanos is an electrical engineer with a solid background in renewable energy systems and a special interest in electromechanical applications. He has worked on innovative projects in research, involving various simulation environments and laboratory tests.
Markus has more than 13 years of experience with IT/OT in the life sciences industry and has worked in different roles and projects, all around the world. He has tons of knowledge about IT/OT for manufacturing and how to select, design, implement and operate systems like MES in a complex system and process landscapes, considering industry best practices and regulatory compliance. At ProjectBinder he supports different projects mainly in the role of a Senior MES Specialist.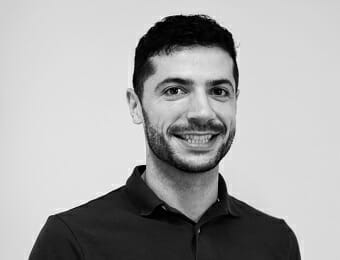 Ruben Calles Alonso
Senior Automation Engineer
Ruben is a PLC and robot programmer with over 9 years of international experience in diverse manufacturing and production environments, working with all kinds of automatic systems. He has a robust knowledge of automation processes and excellent troubleshooting abilities, as well as a dynamic and proactive personality. He also has experience in the pharmaceutical and automotive industry.
Lena Veno Bundensen
Sr. Compliance Specialist
At ProjectBinder  Lena is a Project Manager for Quality-related issues related to validation and installation of new production equipment and MES system.
She has experience in validating IT systems and process equipment as QA responsible, locale QA for the Insulin Laboratory (Chemistry & Microbial) and project member in cross-organisational projects concerning IT systems and laboratory projects.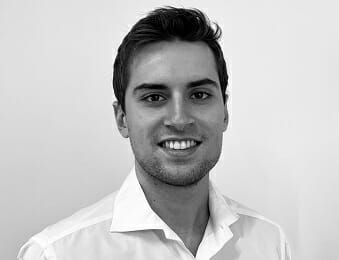 Alvaro Alcaide
Automation Engineer
Álvaro has a deep technical understanding of both IT and OT architectures. He has experience in both project development and implementation. He has been working with a wide variety of platforms and technologies with a great focus on Emulate3D and .NET. Álvaro is certified as well as PAS-X and TraceLink consultant.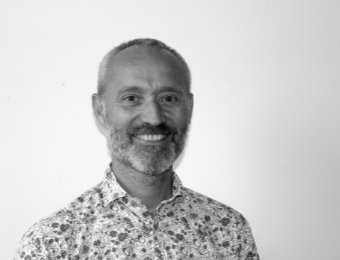 Asger Sharp-Johansen
MES Sr. Specialist
Asger joins our team with two decades of experience in the pharma industry, working most mostly as a MES specialist responsible for designing and developing solutions and architectural vision for MES domain.
As ProjectBinder works with the pharma and biotech industries, our consultants build outstanding industry-specific competencies to service clients of all sizes.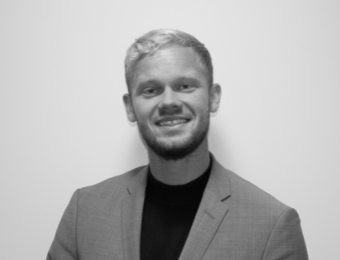 Emil Ivarsen
IT/OT Engineer
Emil has a Bachelor from the Aarhus School of Technology Management and Marine Engineering. He has experience as a Technology Consultant with a technical focus on process (PlantPAx) and digitalization (ThingWorx, Vuforia and Emulate3D), supporting Strategic OT and IoT Initiatives. At ProjectBinder he will work as a Technology Consultant and OT Subject Matter Expert carrying out tasks of consultancy and implementation of operation technology (OT) and information technology (IT) solutions for our customers.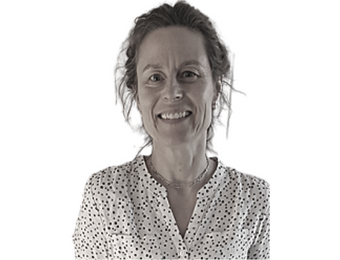 Annette Groennegaard
Compliance & MES Sr. Engineer
Annette has more than 14 years of experience in the pharmaceutical industry in both, production support and projects related to verification of packaging processes, equipment and IT solutions. She has a wide knowledge of PAS-X and Paper-On-Glass implementations in packaging areas including the accompanying documentation. Especially in the harmonization of processes across departments and simplification through the preparation of rationales, and in implementation of serialization. At ProjectBinder she works with compliance/validation projects and MES solutions.
Sebastian Ambech Stridh de Kieviet
Development Engineer
Sebastian specializes in machine-to-machine communication and is our resident OPC UA specialist. Beyond being well-versed in SCADA and IIoT solutions he is also a skilled software developer with a background in embedded electronics and a keen interest in everything from devices and sensors to level 3 systems. With a passion for interoperability, he is always looking for the best fit and the most maintainable solution that live up to good data management practices. Sebastian achieved his engineering degree from the Technical University of Denmark where he specialized in automation and robotics.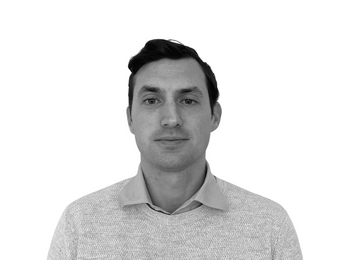 Shawn P. Bodily
OT/IT Engineer
Shawn is an experienced software systems engineer with a heavy focus on Model-Based Systems Engineering (MBSE) practices. He holds a degree in Marine Systems Engineering while he finishes his Master of Science in Software Development. Shawn possesses a wide knowledge of industrial automation/control systems and software product development over his current 9-year professional span. Shawn overall enjoys driving engineering teams to success, focused on organizational excellence and championing transformations (agile, productivity engineering, CI/CD, etc). In his role at ProjectBinder, Shawn works on developing digital twins in close collaboration with customers to enable unique and innovative IT/OT solutions.  
Anders Jakobsson
Senior Compliance Consultant
Anders holds more than 25 years of experience in the pharmaceutical industry working with IT compliance, IT implementation projects, quality assurance, compliance and supplier audits. Furthermore, Anders has a background as a software engineer working with all aspects of process automation and brings his total experience within software and quality to a total of 35 years.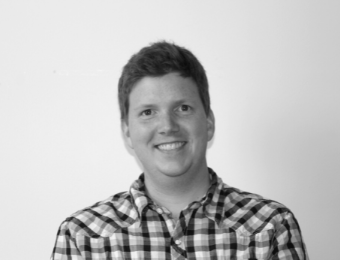 Jacob Hyldahl Kristensen
IT/OT Engineer
Jacob has worked within the field of industrial automation for 4 years. His experience also covers software like ThingWorx and VersionDog to mention some of them. At ProjectBinder he will work as a Technology Consultant and OT Subject Matter Expert carrying out tasks of consultancy and implementation of operation technology (OT) and information technology (IT) solutions for our customers.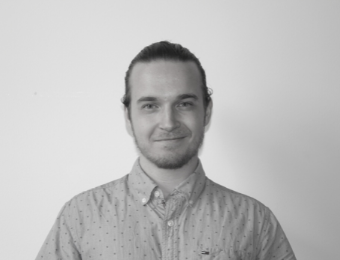 Simon Emil T. Frydendal
IT/OT Engineer
Simon Emil has a Degree from EUC Syd in Automation/production. He has 4 years of experiences as a Automation Technician.
At ProjectBinder he works as a Automation Consultant carrying out tasks of consultancy and implementation of operation technology (OT) and information technology (IT) solutions for our customers.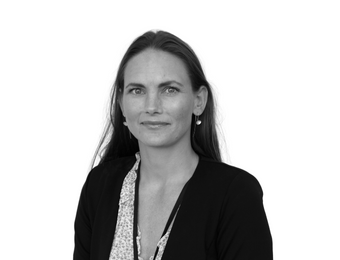 Sophia Cassøe Andersen
Sr. Project Manager on MES
Sophia brings more than 10 years of project management experience from global projects, mainly in the Pharma Industry. She has a thorough knowledge of organizational change management and the challenges and solutions to ensure the right fit between IT solutions, organizational processes, and people capabilities. At ProjectBinder Sophia primarily works as a Senior Project Manager and Consultant on MES-related projects.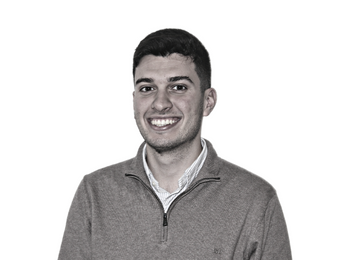 Alberto Martinez
IT/OT Engineer
Alberto holds a degree in Industrial Engineering and a double master's degree in Polytechnic University of Valencia (MSc Industrial Engineering) and Technical University of Denmark (MSc Electrical Engineering). He has a strong background in most industrial technologies, especially in automation and robotics. Also, since he has been involved in a Hyperloop student team, he is used to innovation and research environments. His experience also covers software for diverse applications such as robotic simulations, programming, 3D Computer Design or FEM analysis. At ProjectBinder, he works in Digital Twins and their relationship with Machine Safety.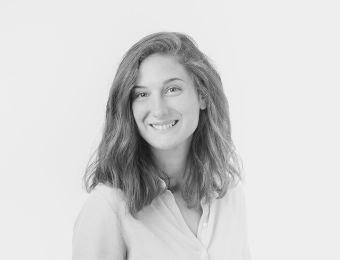 Amparo Montaner
Project Manager
Amparo holds a Master's degree in Event Management and International Protocol and a certificate in Validation Science. At ProjectBinder she uses her over 6 years of experience covering roles for leading Pharmaceutical, Biotech & Med Device clients as a Project Manager in the IT/OT area.
In her role, she enhances her knowledge in team management and provides direction and strategy to encourage the achievement of the team objectives.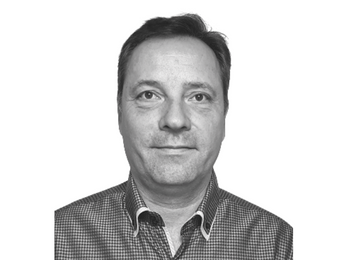 Lasse Jørgensen
Sr. Specialist DCS
Lasse has more than 30 years of experience in Automation (SAS) Control System/Instrument projects for the Oil & Gas Industry. He has a wide knowledge of various control systems like ABB, Honeywell, Allan Bradley, and Siemens within Logic and HMI programming.
At ProjectBinder he will be responsible for the development and implementation of DCS operation technology (OT) and information technology (IT) solutions for our customers. 
Britt Winkler
Project Director
Britt holds almost 20 years of experience within the regulated industry – food, aviation, and pharma. She is skilled in people management, stakeholder management and bridging business and technology. Britt has implemented centralized and standardized solutions within the production and the regulatory affairs areas and has furthermore during several years worked within IT Strategy, project portfolio management and business processes.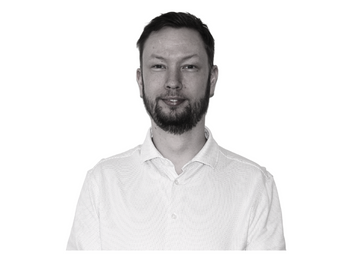 Lau Rosenvol
Infrastructure Architect
Lau has more than 20 years of experience in IT infrastructure, operation, development, and architecture.
He has a wide knowledge of within the OT space, which goes hand in hand with IT.
At ProjectBinder he works with secure production and MES.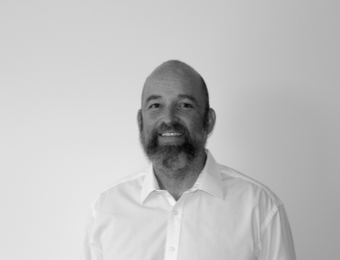 Lars Dag Erichsen
Senior IT Project Manager
Lars is an experienced Manager and Senior IT Project Manager with a demonstrated history of working in the medical device industry. He has strong program and project management professional skills in Business processes, IT Strategy, .NET Framework, Software Documentation, and Enterprise Resource Planning (ERP). Lars specifically enjoys Organization Change Management and working with Business Owners to realize the potential of an IT-supported change.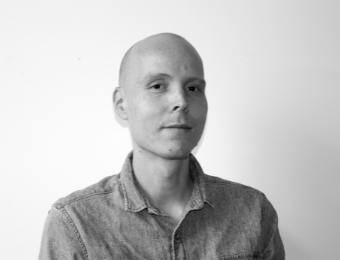 Kristian Hornbøll
IT/OT Engineer
Kristian is a Computer Science technician with experience in software design and development using popular methodologies. Works with thing modelling, visualising data, and creating front-end user-profiles and experiences. Keen in challenging environments, using modern software and technologies as tools to solve problems.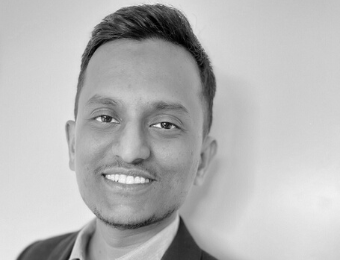 Abdur Raafiu Mohamed Farook
MES Specialist
Raafiu joins our team with more than 10 years of MES experience within the pharma industry. He has experience in several aspects of the MES life cycle including developing, recipe designing and implementing various MES solutions. At ProjectBinder he supports pharma customers in the role of MES Specialist for deploying MES projects.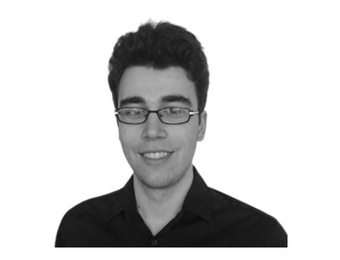 Alejandro Serra
IT/OT Engineer
Alejandro has a double degree in Electrical and Industrial Engineering from the Polytechnic of Milan which has introduced him to the Smart Grid's world. Currently, he is focused on automation control systems as ABB's control systems. His multidisciplinary studies gave him a great capacity for adaptation to different fields and tasks. He loves new challenges, improving his soft skills, and discovering new fields and work realities.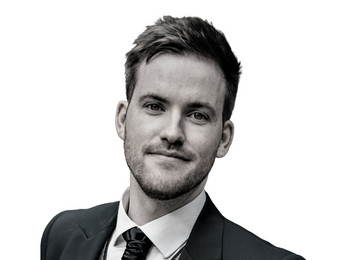 Joseph Preston
MES Specialist
Joseph has 8 years of experience in MES consultancy in the Life Sciences Industry.
He has a wide knowledge of MBR Design, Warehouse management and System administration in PAS-X and integration to ERP and L2 systems. Joseph has the experience working as MES lead to implement and validate MES solutions across various pharmaceutical sites.
At ProjectBinder he works as an MES Specialist on various projects.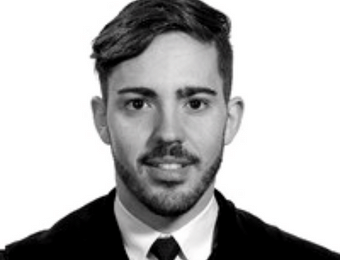 Ivan Salvador
IT/OT Engineer
Ivan has a degree in Electrical Engineering and a Master's degree in Industrial Automation from the Polytechnic University of Valencia.
He is passionate about automation, robotics, programming and management.
He joins ProjectBinder to be part of the digital twin team working at the Spanish office in Valencia.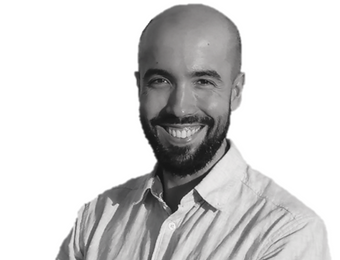 Alejandro Alonso
IT/OT Engineer
Alejandro has a Master's degree in Industrial Engineering from the Polytechnic University of Valencia. Is passionate about mechanical design and automatics, enjoys working in international environments and counts years of experience as a Process Engineer in the automotive sector.
He always works taking into consideration the customer's (external or internal) point of view, to make a final product aiming to exceed expectations.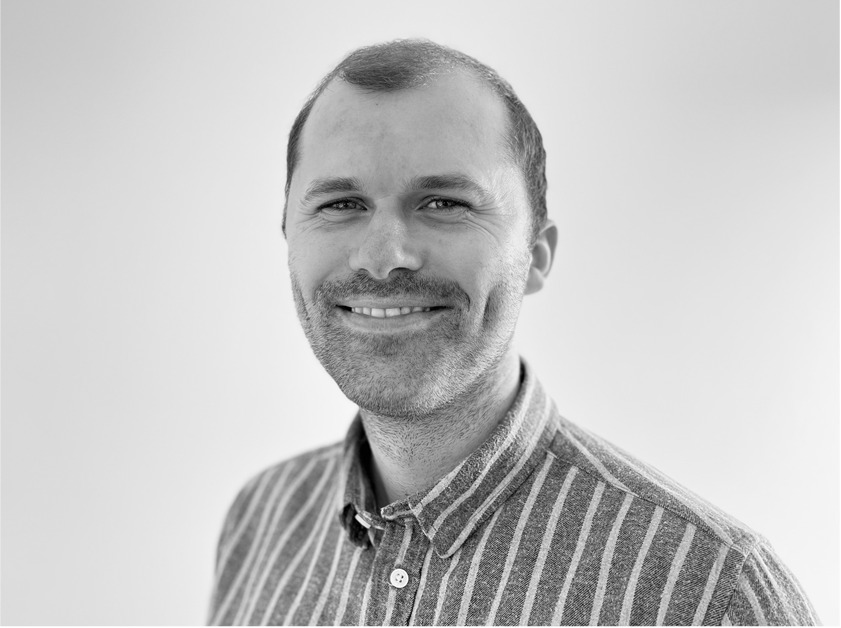 Jens holds a Master's degree in Operations Management with a focus on manufacturing technology from University of Southern Denmark. His main competencies lie in process optimization, automation and digitalization of production facilities. At ProjectBinder he works as an IT/OT engineer focused on IT and automation in the process of implementing new manufacturing equipment for our customers.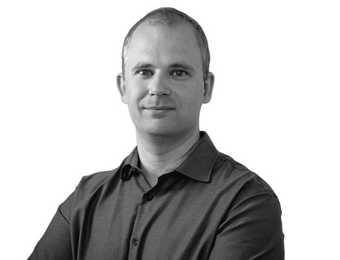 Mike Clemmensen
IT/OT Engineer
Mike has 15 years of experience in industrial Automation. He has wide knowledge and expertise in material handling, as well as project development and implementation. He also has experience in Machine safety, automation control systems such as Siemens controllers, Solution Designs and Digitalization, creating Digital Twins of the machinery, for faster commissioning on site. At ProjectBinder he works as a Digital Twin developer.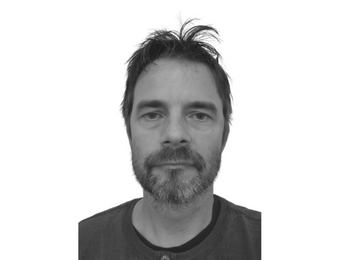 Lars Viegandt Vinten
Compliance Consultant
Lars is an experienced Quality Compliance consultant in the validation of pharmaceutical equipment and utilities. He holds a degree in Environmental Chemistry and wide knowledge of quality assurance of the documentation flow for a full validation setup. Lars also has experience in ensuring document flow and keeping structure within projects. Making sure of good communication between different parts of projects. At ProjectBinder he works on projects involving validation documentation or works as a Quality Compliance Consultant.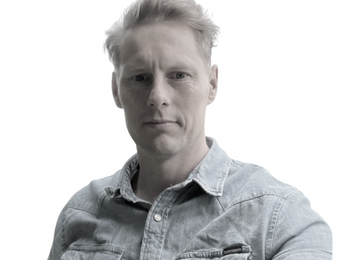 Kasper Vissing
Sr. Development Engineer
Kasper joins our team bringing more than 15 years of automation experience, primarily from the field of food and the pharmaceutical industry. He holds extensive knowledge in big-scale process development, including optimization and validation. Kasper is passionate about finding best-practice solutions in any given development process and has a keen eye for customer needs. As a natural extension here, he has obtained a broad range of knowledge concerning hardware and software technologies, ensuring a great variety of perspectives in any given OT process. He loves and is curious about new software development and is skilled in the field of electronic and 3D design. At ProjectBinder he works as an OT specialist focused on the automation process in new and existing systems.
Hjalte Vig Nielsen
IT/OT Engineer
Hjalte has over three years of experience with hardware, machine testing and documentation in the pharma industry. In addition, he holds a master's degree in production from Aalborg university. As a result, he has a comprehensive system and process knowledge from the pharma and electrical industries. Hjalte also has experience with GMP, FAT, SAT and electrical documentation. At ProjectBinder, he works on digital twins, machine implementation and commission projects.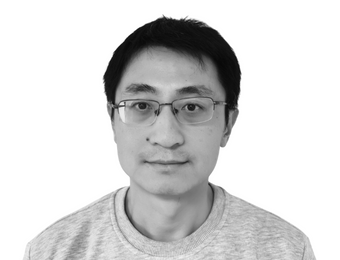 Kevin is an IT/OT professional with more than 15 years of experience in the pharmaceutical industry. He holds a master's degree in Computer Application and technology. He has a broad knowledge of application system architecture, recipe design, validation, interface development among ERP, MES and DCS,  and report design & development.  Kevin also has experience on cloud platforms such as GCP and AWS. At ProjectBinder he works as a MES Specialist on MES system-relevant projects.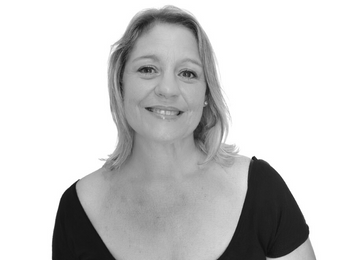 Eva Cuenca
Administrative Assistant
Eva has extensive experience as an administrative assistant thanks to her work in various companies over the last 15 years. Her main task is to support the human resources and finance department. She is also in charge of the administrative support tasks required by the other departments of the company.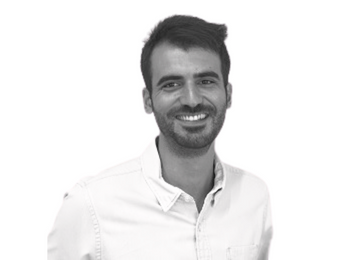 Francisco Alcaide
Administrative Assistant
Francisco has strong financial and accounting knowledge that he applies to his work in the financial and human resources department. In addition, he carries out administrative and support tasks for all engineers in their many international projects.
Hjalte Vig Nielsen
IT/OT Engineer
PB Conference Valencia 2022
Meet the great team we are building up at ProjectBinder. A multidisciplinary and, multicultural group of passionate people eager to learn from each other, and share knowledge and experiences in an inspiring environment. The films below will give you a good idea of who we are and what drives us.
ProjectBinder Conference Day 1
The first ProjectBinder conference in Valencia has been a great opportunity to reflect on 3 years of rapid development. 
The company is now a great team of 50 people from all around the world. For the very first time, we can meet each other and we want to share it with all of you.
The colleagues from Station North in Denmark have just arrived in Spain. We visit the Enrique Mendoza wine cellar and enjoyed a didactic and entertaining guided wine tasting of its ecological wines.
ProjectBinder Conference Day 2
Meeting day with workshops, presentations and inspiring discussions. We have shared experiences, and exchanged points of view.
Great topics made us all think out of the box and keep changing for the better to provide an excellent advisory service.
A brainstorming session that boosted our motivation to face the challenging times ahead.
ProjectBinder Conference Day 3
Collaboration, flexibility and development are key concepts that we have put into practice in a team-building activity by the sea.
At ProjectBinder we have a true passion for engineering and project management and high performance in sports. 
We're not bad at having fun together too.
This is a series of short interviews with CEOs and ProjectBinder's team members. We talk with them about the projects they develop at the company, their experiences when they travel abroad, the challenges they face daily, etc.
In short, what it's like to work in a small company where up to 11 different nationalities come together and different professional competencies merge for a common goal.
"I Knew Martin from the University, so I knew he was a good guy. He had the skills, he had the attitude, and he played a little hard to get, but eventually, I convinced him to go on board and we created the ProjectBinder station north. And we have been working well ever since."
"At ProjectBinder we want to keep it simple, we want to make co-creation with our customers, we don't want to come and make something and leave it by the customer and just say good luck, we want to be part of the company and we want all our colleagues to feel the same pain as the customer to be part of the customer's company and the challenges they have." 
"At ProjectBinder we have a lot of processes knowledge, most of us come from the pharma industry, so we know the insights and how things work, so that gives a huge advantage in knowing the process and actually how this system will support the daily operations. Another big strength is that we know several systems quite well, so we know in life sciences what are the strengths of each system and help better scope the needs of a specific customer and, what they actually need."
"At ProjectBinder our projects are strategic initiatives in production and manufacturing environments, and one of our biggest challenges is the time it takes to create the change without impact on the production processes (…) our projects are global, so we always have an open approach, and share the best practices we see, and offering a wide range of vendors and suppliers. Simplifying the processes as much as possible".
"At ProjectBinder the team is fantastic, of course, there are plenty of Danish people here but there is also a lot of international people from all over the place. And also the companies we work with, they are from all over the globe, people from everywhere so it's a really good experience also to be talking to different people from everywhere and hear their experiences as well". 
"It's a really strong team that we have got, and I know plenty of them from beforehand and that's really nice.
I expect to get challenged, that people rely on me and I rely on people and that we are a kind of team and we work together, that we face challenges, that we have successes, exactly the same as I do with our clients". 
"I have two kids, so right now I like spending time with them. The main thing in Denmark is this work-life balance and, PorjectBinder also gives more importance to that, to have this work-life balance (…) and spend time with the family, that's the best part".