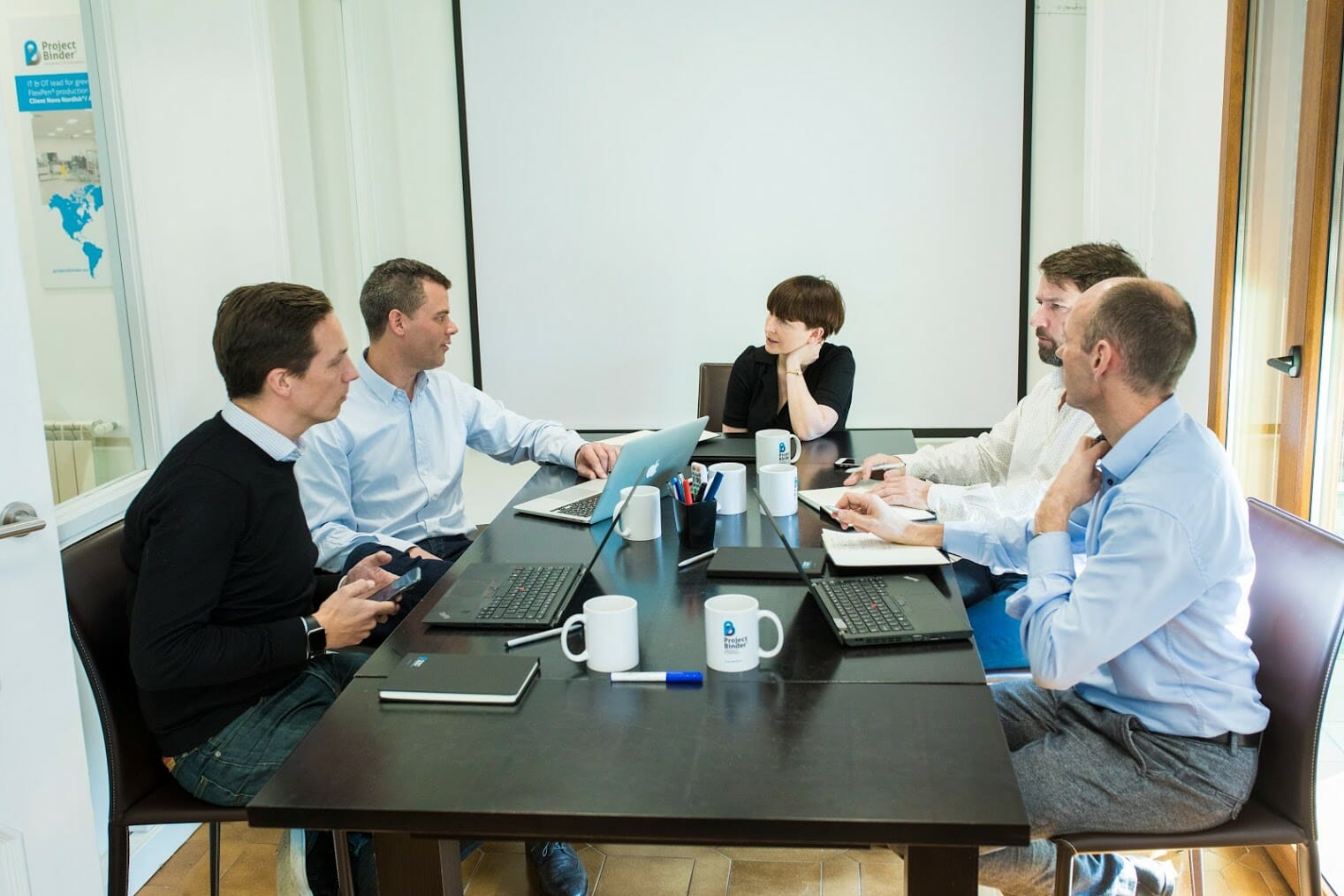 Our vision with ProjectBinder is to create a top tier consultancy firm in IT & Automation serving clients in the Life Science Industry.
We started ProjectBinder in 2015 after several years working as consultants for Life Sciences companies around the world.
We noticed that the companies we were working for were getting less innovative because of their company size. We identified this as an opportunity to create an agile and innovative consultancy company with a focus on "hands-on" implementation – no more power points! 
Morten Clarck Sørensen & Martin Petersen
The OT and IT technologies of today offer the possibility of infrastructure that can be scalable and dynamic and an architecture that is extendable to match and keep pace with the business needs. Potentially this can be used as leverage to unlock operational transformation thus achieving the long term business goals.
Traditionally the two schools of OT and IT are comprised of different technologies and mindsets. In this aspect securing alignment of the OT and IT infrastructure strategy are often the cause of delays and added costs. The middle ground where these schools interface or collide causes many challenges. 
This is where ProjectBinder offers expertise.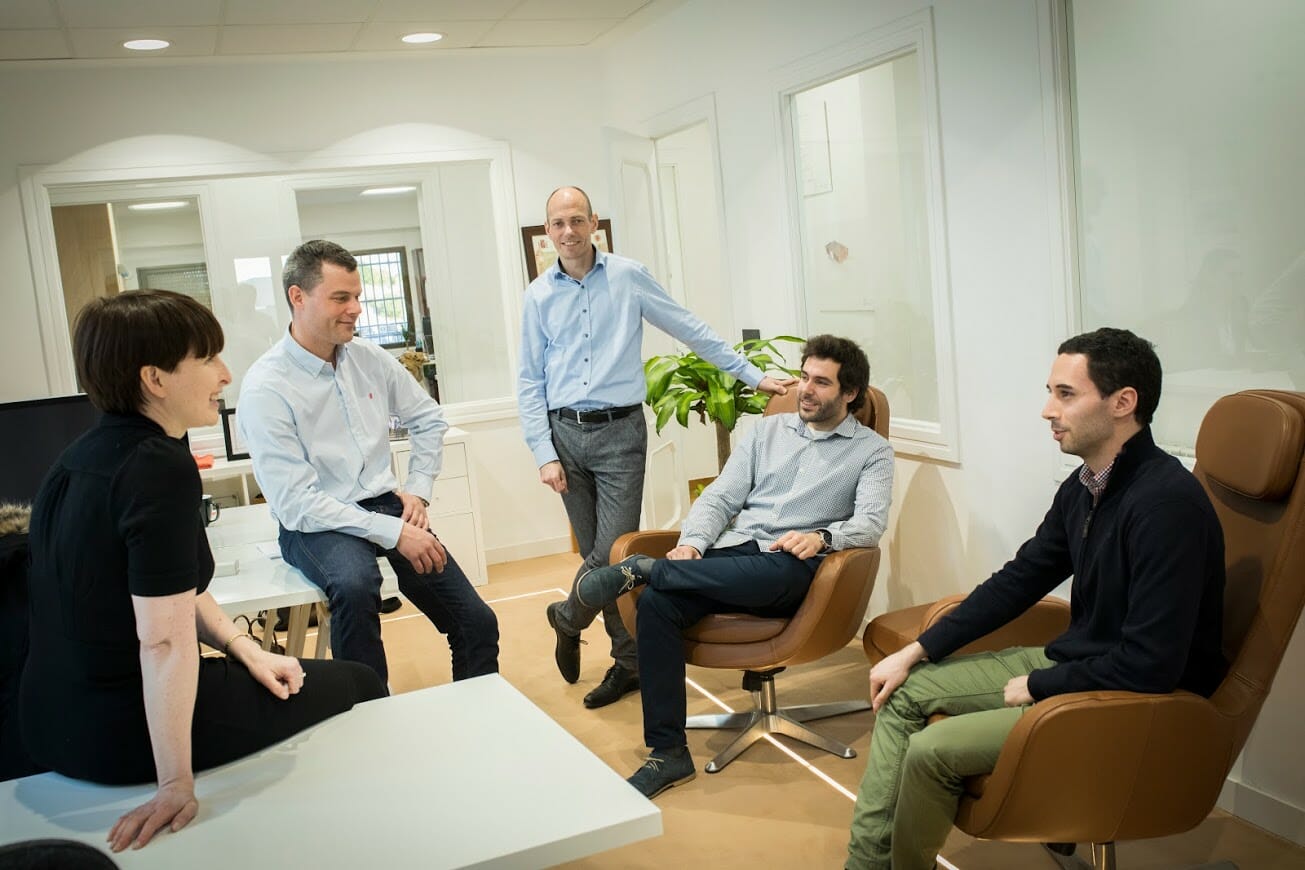 Provide the right competences for the job and do programming and validation on-site and off-site whatever fits the project best.
Operate your network and system include ensuring data integrity and GMP requirements.
Do turnkey automation and IT solutions if the design allow it to be scoped and bided separately.
We are a solution provider, which will involve our selves and take responsibility of the projects that we are engaged in.
Our large network enable us to recruit in Scandinavia, Main Europe, UK and Ireland.
We have access to good programming resources in Southern Europe.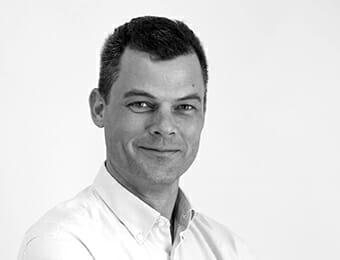 With a career spanning 16 years within Engineering and Consultant companies, Morten has developed resources of knowledge and experience that allow him to bring a professional edge and in depth understanding of clients' needs. He has been involved in every aspect of sales and operations, aspiring and succeeding to gain rewards in high level growth. His academic track record, especially an MBA in Technology, Management and Organization combined with the background in Engineering, has aided his understanding of how to progress in markets from an industry perspective. It is his compelling interest in the Life Sciences industry, his passion for cutting edge technology and his strong service ethos that have allowed him to gain an excellent network of contacts, and become an advisor to the industry.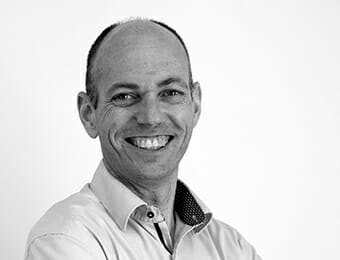 Our diligent and dedicated GM Nordic, draws upon a wealth of experience obtained throughout more than 16 years of international management, project management, sales and operations experience within IT and Automation. Martin bridges the gap between management interests and the technical community with excellence, as his professional background spans from practical hands-on training as a an engineer, then electrical power engineer, topped by a degree in Engineering Business Administration (EBA). With a sharp eye for getting to the core of matters, Martin masters the art of keeping simplicity top of mind, even when the complexity is high. Through flawless execution and with strong integrity, he and his team, delivers great, high quality results. With many years of experience working in a international environment  Martin always maintains a positive attitude, embraces change and cross-cultural work environments.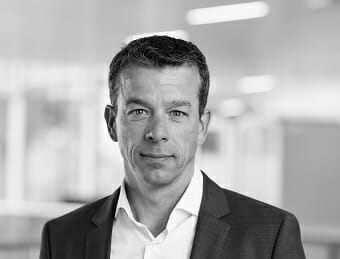 Experienced Director in MES area with a demonstrated history working in the pharmaceuticals industry. Strong professional is skilled in People Management, Business Process, IT Service Management, IT Strategy, Project Portfolio Management, and Outsourcing. At ProjectBinder David heads the development of the MES/Analytics and Serialization team. He is based in the Station North but his job in MES competences is also developed in the Station South, Spain.
Network & Infrastructure Lead/Sr. PM
IT Professional with more than 10 years working experience in the IT industry among other from the pharmaceutical industry. Sara is a senior consultant and works primarily with project management within Manufacturing IT. She has much experience in leading international projects achieving implementations of standard and centralized IT solutions among other for Novo Nordisk. Sara executes with efficiency and agility with focus on both short and long term strategy. With a keen interest and skills in stakeholder and change management, communication of technical solutions is leveraged to be understood by all.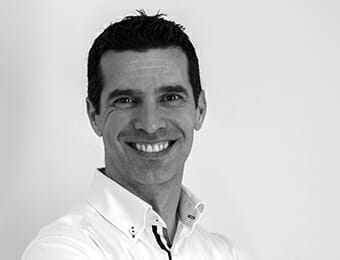 Lawyer and Bachelor in Economics. With over 10 years of experience in different activity sectors such us banking, legal advise and public administration, manages the organization´s human resources. Skilled in budgeting, business and strategic planning and accounting.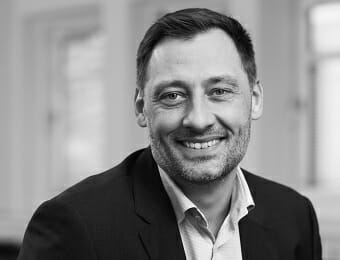 As an engineer, Poul has nearly 20 years of experience within industrial automation and digitalization. He is expert in strategic sales and business developer in the Nordic market, and his aim is to enable the digital journey for Machine Builders (OEM) making them more efficient, competitive and ready for the next era.
Head of Marketing & Communication
With a degree in Journalism Carolina has more than 15 years of professional experience in the world of communication. She has developed a large part of her career in television, first as a reporter and later as a news anchor.
She has also worked in written media and as a scriptwriter for several radio programmes.
After studying online marketing and communication, she has worked for photography, international transport and startup companies.
At ProjectBinder she is responsible for the Marketing and Communication department, managing the company's corporate image and the design and production of written and audiovisual content.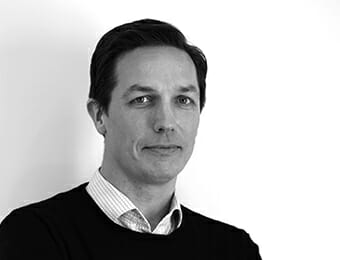 IT & Network Infrastructure Architect
IT architect with more than 20 years of experience within the IT industry. Erik is adept in designing and working with clients to achieve solid and secure solutions within manufacturing IT. In recent years he has had a leading role in a large scale, complex and international project within a pharmaceutical company. Erik's primary field of competence is Network and IT infrastructure with solutions that provide increased IT Security, Connectivity and Manageability.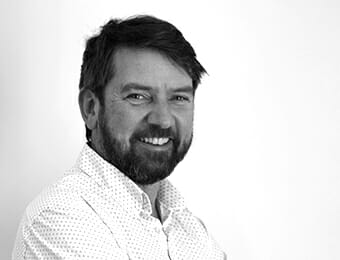 Automation Sr. Project Manager
20 years of experience within the pharmaceutical and biotechnology industry. This experience includes extensive knowledge of GMP/GAMP issues, ISO9001, as well as other industry standards.
Magnus is a Senior IT/OT Solution Architect and technically advisor on IT/OT installations and configuration. He has 20 years' experience as an automation engineer in the pharmaceutical industry.  In the last years, he has specialized in IT/OT installations and configuration.  At ProjectBinder he also supports Strategic OT initiatives as a customer advisor.
Business Developer & Sr. PM
Henrik comes with more than 20 years of international experience within leadership and supply of applications to the heavy industry and power sector. For many years Henrik has used and built up his skillset within international leadership and people management area evidenced by successfully managing a full global setup covering Sale, Proposal, Supply Chain, Project Management, Field Services, Warranty and Technical Service/Support.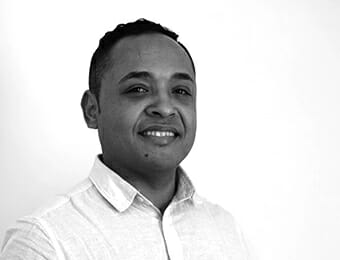 Luis has worked 17 years within the field of industrial automation and field instrumentation engineering. His experience also covers execution of projects integrating software solutions for improved plant operations and preventive / predictive maintenance.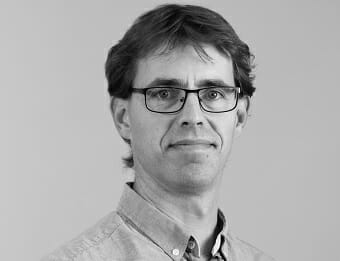 Senior Development Engineer
Responsible for development and implementation of operation technology (OT) and information technology (IT) solutions for our customers. This includes guidance and solution building with customers, site installation of automation and IT solutions, documentation and support. 16 years of specification, design and commissioning experience with Safety Instrumented Systems and automation systems offshore and onshore, including over 13 years of systems integration experience. Experience in pharmaceutical GMP environment working with IT solutions, IT security and machinery automation. Certified TÜV Functional Safety Engineer.
Automation Engineer with over 5 years of  international experience. Project Manager certificated by TraceLink Inc. Responsible for leading customer and partner integrations in the TraceLink Life Sciences Cloud. Performing a combination of project management, technical and interpersonal skills to be successful.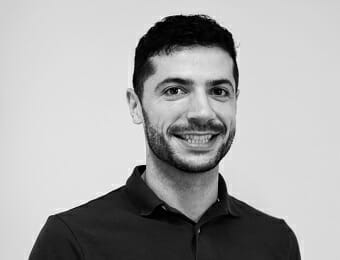 Senior Automation Engineer
PLC and Robot Programmer with over 9 years of international experience in diverse manufacturing and production environments working with all kind of automatic systems. Has robust knowledge of automation processes and excellent troubleshooting ability as well as a dynamic and proactive personality. Has experience in the pharmaceutical and automotive industry.
Bachelor's Degree in Telecommunications Technology and Technical Consultant certified by Tracelink, has worked for engineering consultancies and health sector. Involved in several international projects for pharmaceutical industry.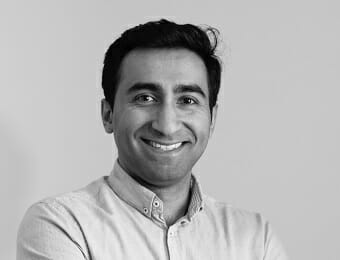 Bachelor's and master's degree in Telecommunication's engineering. Fluent in English, Spanish and Urdu with strong communication skills. Over 5 years' experience in diverse international projects of different fields of IT and OT in the pharmaceutical GMP environments with a focus on track and trace, serialization, alarm optimization, data integrity, supply chain and packaging.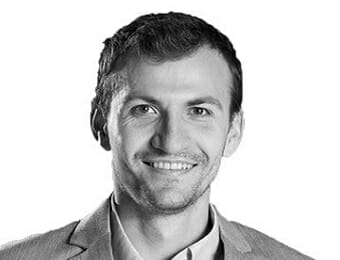 Electrical engineer with solid background in renewable energy systems and special interest in electromechanical applications. Worked on innovative projects in research, involving various simulation environments and laboratory tests.
Sebastian Ambech Stridh de Kieviet
Electrical Engineering student specialized in automation with a keen interest in AI and robotics. Works with the development and implementation of scalable and interpretable machine learning solutions in business and manufacturing.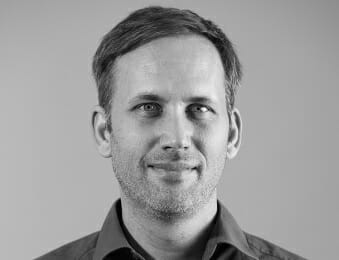 Sr IT & Security Engineer
IT & Security Engineer with over 19 years of international experience in diverse service, retail and healthcare environments working with a multitude of different networking and information systems. Profound knowledge of IT-Security applications, standards, policies as well of augmented and virtual environments.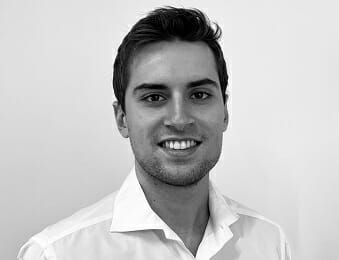 As an Automation Technician Álvaro has good approach to understanding both IT and OT architectures. With his educational background in IT and Automation as well as his practical and go-fix approach, he is a good engineer for both development projects as well as project implementation. He has worked in a variety of projects, TraceLink serialization, Rockwell Emulate 3D and PTC ThingWorx.
Eva has extensive experience as an administrative assistant thanks to her work in various companies over the last 15 years. Her main task is to support the Human Resources and Finance department. She is also in charge of the administrative support tasks required by the other departments of the company.
He has financial and accounting knowledge that he applies to his work in the Financial and Human Resources department. In addition, he carries out administrative and support tasks for all engineers in their many international projects.
Emma is a student at Copenhagen Business School. Her work at ProjectBinder, currently, is as an assistant to the different departments of the company, from Management to Human Resources and Marketing. She combines her university studies with learning Spanish, so part of her work has been carried out in the offices that ProjectBinder has in Valencia. 
Working in the Life Science Industry for 20+ years.