ProjectBinder is an industrial IT and automation company providing strategies, designs and implementations. Our main client segment is the life sciences industry.
IT system Administrator / Engineer
We're looking for an individual to support the IT needs of our firm and our clients. Candidates should have experience with networking, Windows Servers, VMware, Active Directory, backup processes, and other relevant items. We are seeking a self-motivated individual who can support 2 different office locations ( Valencia and Denmark ) as well as remote users. Also, we aim to develop this position into a customer-facing engineering position, within the field of ThinClients, Industria IoT and IT-Security.
IT Administration ( Client / Internal )
Systems Administration Support
Document and maintain the current operational environment
Ensure systems security and compliance
Develop and implement system lifecycle plans
Manage 8×8 VOIP Phone system
Oversee and maintain backups and DR environment
Manage and maintain Office 365 (Email, SharePoint)
Maintain both physical and virtual servers
Incident and Problem Management
Respond to and manage IT-related issues
Network Support
Troubleshoot/fix networking issues
Maintain network devices (Meraki Switches and APs)
User Support
Systems Support
Troubleshoot and fix workstation and server hardware and software
Remove or recover from malware infections
Data security considerations
Secure disposal of old equipment
Maintain IT hardware, including servers, workstations, laptops, and tablets
Order IT assets; maintain purchase orders
Manage licenses, software, and renewals
Job Requirements
5+ years hands-on IT experience in designing, implementing and supporting IT systems and user.
Must be able to work without supervision on daily issues and IT projects
Must be able to travel ( Europe )
English proficiency (English is our business language)
Experience
Windows server and workstation Operating Systems, Microsoft Active Directory, Azure
TCP/IP networking, including routing, firewalls, switches, DHCP, DNS, VPNs
VMware ESXI 6.7
Backup systems and disaster recovery
If your expertise covers the handling of Manufacturing Execution System (MES) activities in a GxP regulated production environment, this could be your chance to personally impact business-critical systems in the Life Science Industry. Bring your own personal ambition and dedication, and we will promise you a chance to join a team of highly qualified colleagues spanning across two office locations. If you have experience with PAS-X it is a big advantage.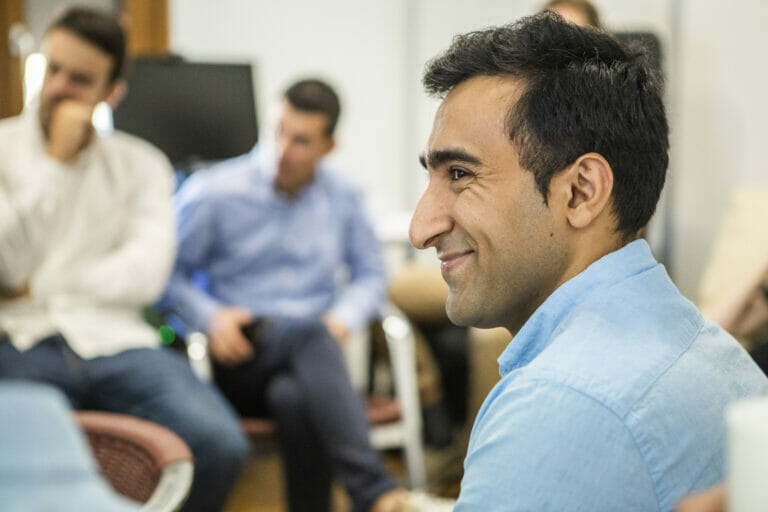 As a MES Specialist, you will have a key role in our MES project teams. Our overall aim is to improve the efficiency of all manufacturing-related processes for our customers in the Life Science industry. You will be a central person in these transformation activities.
You will become the subject matter expert of MES systems, and your primary tasks will include:
Developing and maintaining best practice standardised building blocks for the roll-out of MES systems across various pharmaceutical companies.
Ensuring that the MES system is designed, developed and implemented in every project with the aim to realise the business benefit for the customers.
Cooperating with the customer on-site regarding aspects such as gap analysis, designing business processes, configuration, documentation and validation of processes as well as training before the data conversion and go-live activities.
Writing validation test protocols and reports for projects and patch upgrades. Participate in and/or review test execution to ensure the right quality level.
The position requires the ability to take independent decisions based on business requirements and business strategy. Many areas of the customer's organisation must be taken into consideration in the decision making since the position influences the quality level of the batch documentation. As such, this position is operating across several functional and managerial levels and is an exciting opportunity to work with many stakeholders.
We expect you to have a Master's degree within a relevant discipline e.g. business, economics, pharmacist or equivalent. You have been working in a similar position for min 2 years in the Pharma industry with good results. On top of this, you have in general good practice within MES, IT & Automation and are used to work with GxP validation of IT systems in a regulated production environment.
It is an advantage if you have a solid knowledge of PAS-X or another comparable MES system and preferable experience with PCS integration. To succeed in this job you must be able to bridge your technical MES knowledge with local business requirements to identify and collect data, make a structured analysis and develop excellent standardised and integrated IT solutions in MES systems.
On a personal level, this position requires a strong commitment and ability to make decisions, often in a consensus-driven and also the political environment. Furthermore, it requires the ability to be self-motivated, structured and targeted with a high degree of flexibility. You use your empathy and excellent general and IT apprehension to change complex technical challenges and demands into workable solutions. Hence, you need good communication skills that enable you to discuss complicated IT matters with non-IT personnel in written and spoken English.
Some travel should be expected as our customers have production facilities on several continents.
We are seeking self-motivated individuals who can either be based in the Spanish office (Valencia) or Danish office (Ballerup). We offer you:
Competitive compensation 
Continuous Role Development and Training  
Work from home options 
Fast decision making 
Access to Fortune 500 clients 
Multinational, very experienced, and extremely supportive team
Send your CV to david@projectbinder.eu
For further information, please contact David Gredal +45 5376 5014