Real-time Threat Monitoring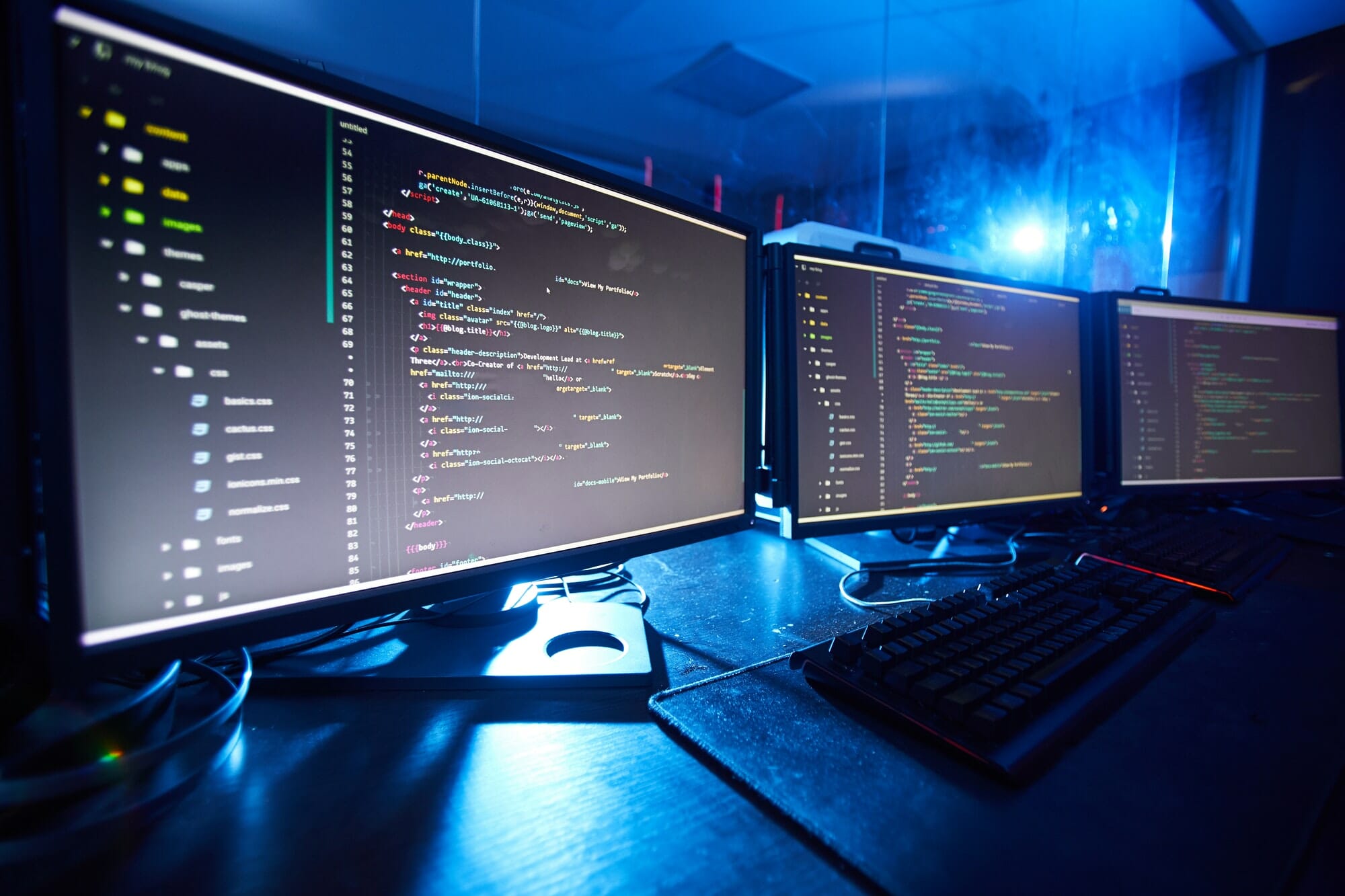 OT networks tend to be large and complex while including a range of assets that are unfamiliar to IT e.g., legacy OT devices.  
Protecting OT systems requires a mix of IT and OT skills, which is difficult to recruit for – especially in small and medium sized companies. 
In industrial networks the goal is to maintain a high safety, availability and efficiency. This must be ensured when integrating OT network monitoring into a security Operations Center (SOC), which in contrast focuses on confidentiality, integrity and availability. 
The basis for any real-time monitoring is the installation of the monitoring equipment need
Malware scanning in a lab enviroment.
On demand consultancy on OT Security.
Real-time threat monitoring
Most industrial sites today have at least one direct connection to publicly available internet.
Therefore, OT networks need monitoring. It wasn't always like this, but with OT and IT converging it has become a necessity.
Digitization will continue to drive innovation in OT and therefore the need for security in the OT environment will rise.
Benefits of real-time threat monitoring of the OT environment include:
Updated and complete overview of activities in the OT network
Reduced risks to operations
Increased plant safety
Access to expertise having automation engineers and IT security experts keeping an eye on your OT network
Removal of false positive alerts
Removed pressure from overworked IT security specialists.
ProjectBinders real-time monitoring consist of the following features: 
Passive 

monitoring

Active 

investigation

 by 

our

Automation

Engineers

 and Security Analysts 

 

Seamless

 integration 

into

 

any

 SIEM 

 

Seamless integration into any Network Solution

 
Do you run an old version of Windows in your plant e.g. Windows XP and is it not feasible to patch or upgrade your operating system due to your factors of production (legacy systems, old hardware, production uptime requirements)?  
Situations like these suggest that you should make up for this by continuous monitoring to quickly spot breaches. 
Automatic Asset 
Identification
ProjectBinder will automatically identify new assets and include these in our threat monitoring. Therefore, no administrative actions are necessary from your staff, while you will always have an updated OT asset inventory. 
150+ ICS Protocols
With 150+ ICS protocols in our database we have an extensive overview of all protocols. The database is used to dissect your networks and their functioning to detect vulnerabilities and anomalous behaviour.  
We run this database of ICS protocols against another database of common vulnerabilities and exposures, which allows us to give you real time alerts when changes happen which could affect your OT environment.  
With contextual awareness we pick-up the patterns of user behaviours and devices in the network to identify anomalous behaviour and will provide you with necessary alerts.  
Virtual 
Purdue
Zoning
We create virtual zones of your network corresponding to the Purdue Framework. These virtual zones function as a cost-effective alternative to a physical segmentation of networks.  
The virtual segmentation enables us to isolate communication between layers and even devices can be isolated within network layers. 
Malware 
Communication
We run your network communications against known malware, while also analyzing for anomalous behaviour from users and devices. 
Contextual
 Baseline
Monitoring the assets and communications on your OT network we will be able to create a baseline of normal behaviour within your networks.  
Automatic 
Alerting
into
 SIEM 
We will alert you directly through your SIEM system so that your Security Operations Center can handle alerts in a coherent manner using your existing platform. 
Trained
 Automation 
Engineers
& Security Analysts
OT and IT are converging, which calls for a cross-disciplinary approach that many companies fail to establish, because of recruitment difficulties.  
We offer a cross-disciplinary approach at ProjectBinder, which will enable your company to bridge the gap between OT and IT. 
ProjectBinders automation engineers and security specialists work together in monitoring and analysing your network and its potential threats. All your communications will be with our experienced experts in OT and security.  
You will be dealing with a team of professionals operating on the cutting edge of OT technologies, so our team will have the best possible prerequisites to handle your unique challenges. 
Removal of N
oise
False positive alerts can be stressful and almost invalidating to your security operations center. We will remove this noise from your security operations center, by qualifying these for you while also offering actionable mitigation strategies to handle these alerts. 
Reverse-engineering
We will reverse-engineer critical actions taken in your OT networks to find the cause, so issues can be isolated and mitigated. 
Definition of C
riticality
By segmenting your networks in virtual zones and analyzing asset's communications we can define the criticality of alerts related to each of the assets in the network. 
This will aid your Security Operations Center in prioritizing the tasks at hand to keep your OT environment secure. 
Coordination
 with O
nsite
Team
We will support your onsite team with the mitigation steps needed in any given situation. We will help you sort out the problems. The ProjectBinder team has centuries of hands-on experience in OT implementation.  
Support Your I
nfected
Assets 
ProjectBinder staff will support your Security Operations Center in isolating and clearing assets infected by malware. We have years of experience in dealing with this in OT with a keen eye on maintaining ongoing operations without disruptions. 
Automatic Alert T
riage
into
SIEM 
ProjectBinder will handle any alerts and pass these on to your SIEM.  
We also offer inhouse staff that can support the integration of our OT Security solution with your SIEM solution. 
Firewall & Network Integration
It will be possible to combine your firewall administration with intelligence from our OT monitoring.  
Automatic Asset U
pdate
 of the Firewall Database
On request we can automatically update firewall/network object databases allowing you to manage OT assets within your regular network management tools. 
Additional
R
ule
C
reation
If a device is causing a certain kind of alert, then ProjectBinder can automatically update firewall rulesets, ensuring that a malicious asset will be isolated and blocked by the firewall. 

Phone: +45 53 76 50 07
Constantin@projectbinder.eu