200+ Years of experience in IT automation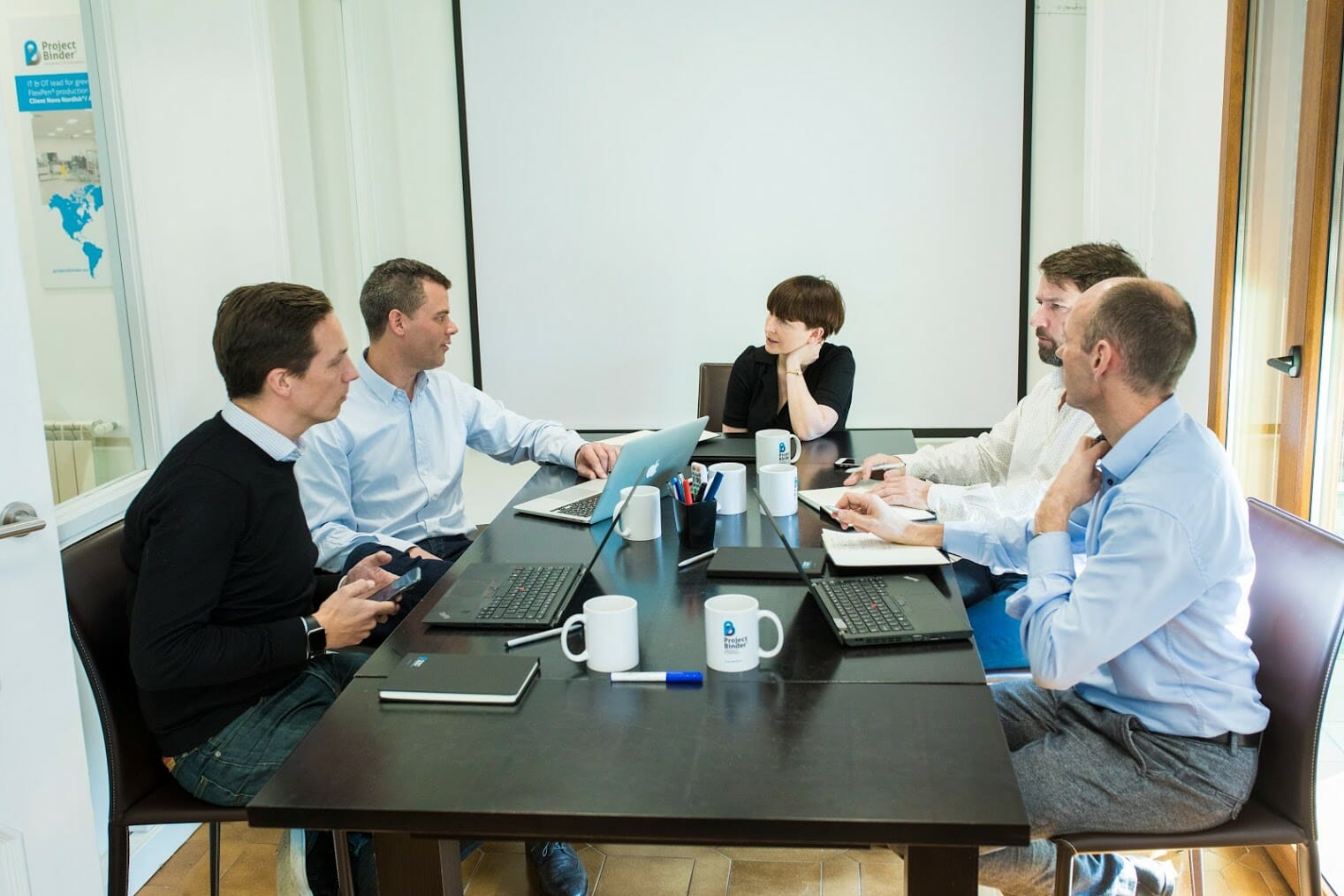 ProjectBinder has a practical, lean and integrated solution approach to deliver projects which fulfill the specific needs. One of the specialties underlining this practical approach is to offer in-depth surveys of existing installations to ensure continued stable back up of older installations.
The working methodology is practical as we focus on ensuring ongoing operation after solution implementation. The company has offices in Denmark and Spain which enables competitive solutions.
IT & automation experts from all over Europe. Feel free to head-hunt us.
Morten@projectbinder.eu
Morten Clarck Sørensen
CEO South office
martin@projectbinder.eu
Martin Petersen
CEO North office
pau@projectbinder.eu
Pau Ruiz
Finance & HR Director
david@projectbinder.eu
David Gredal
MES Partner
poul@projectbinder.eu
Poul Kristensen
Head of OEM
Projectbinder has experience in defining system requirements and providing OT and IT specifications for clients. We can also interact with  integrators/solution providers or take the role as the integrator. We do this to secure that systems can be qualified and meet requirements.
The Future of IT & Automation
We regularly share our knowledge and ideas in our ressource hub.
5 Tips to Improve OT Security Changing OT Security In recent years OT Security has
Read more